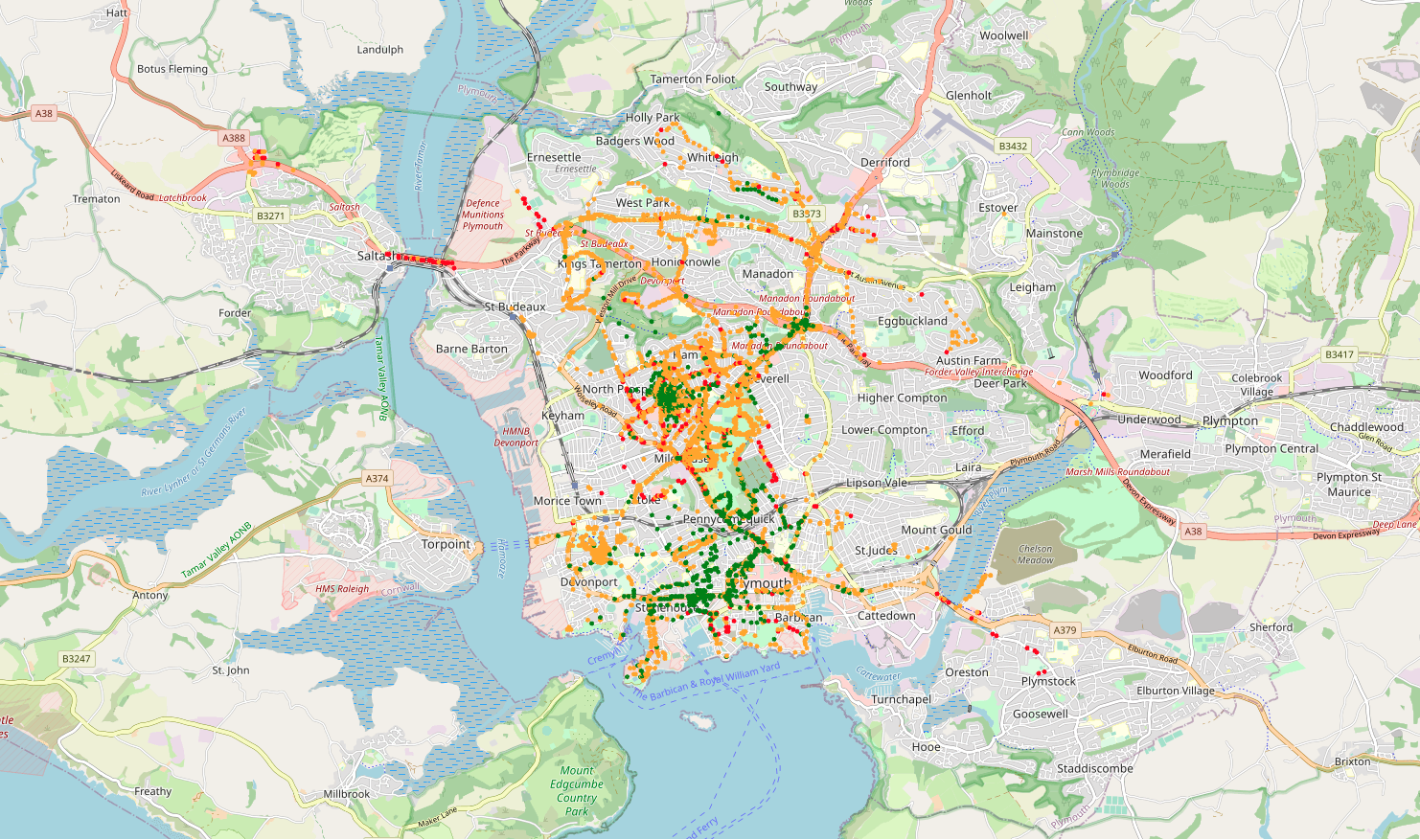 Featured data
Our colleagues at Plymouth University have been taking environmental measurements in Central Park since the start of the project.
Here are a couple of real-time charts showing temperature and humidity at the Meadow Cafe in the centre of the park.
There are a lot more over on our main Grafana hub: https://tick.thedata.place/grafana/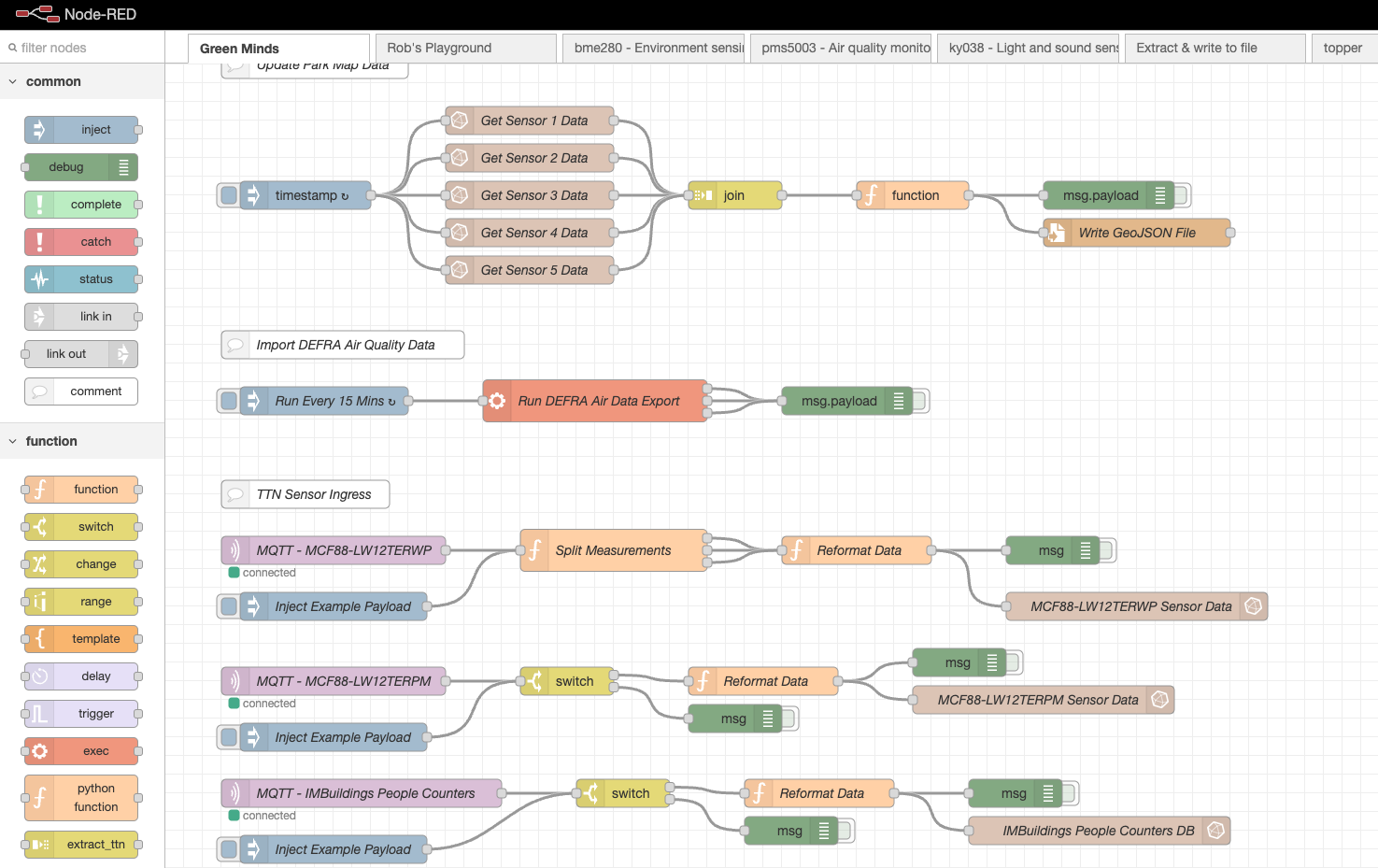 Our infrastructure
Data is collected using a range of sensors in green spaces across the city.
This is transmitted over a city-wide LoRaWAN network, via The Things Network gateways and into a Node-red based processing engine.
Once captured, data is stored in a real-time database and displayed using Grafana dashboards.
Get involved!
If you're doing any kind of environmental measurements, citizen science or data collection and want to pool your data with ours, we'd love to have you on board!
Get in touch with us here: